Tuning fork 528 Hz "MI" DNA repair, non-weighted
The tuning fork 528 Hz non-ballasted, it is the frequency of Love for the repair of the DNA, it is also the 3rd note in the solfeggio sacred the " MI " as a miracle.
Security policy
(edit with the Customer Reassurance module)
48H delivery
Your order is prepared and delivered to you within 48 hours
Return
14 days to exercise your right of withdrawal
Customer service
The customer service is at your disposal from Monday to Friday from 9am to 6pm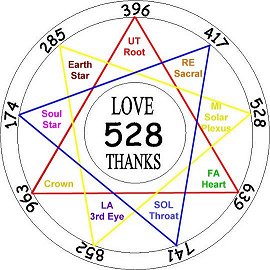 Tuning fork 528 Hz "MI" DNA repair
528 Hz is the note "Mi" for "miracles", the 3rd note of the 6 frequencies of the Solfeggio Sacred.
Geneticists around the world use this exact frequency to repair the blueprint of life : DNA. The Dr. Lorenzen is convinced that this frequency could be beneficial to delay the aging.
Use :
Very effective on all parts of the brain. Take the tuning fork by the stem and strike it gently on your knee, or on the rubber.
The approach of the ears, a beautiful vibration sustained is created that is excellent for deep relaxation.
With your finger or the palm of your hand that is free, you can find the place where you are going to ask the tuning fork. Then put the tip of the tuning fork (the stem) on the point detected. Maintain a firm contact, and leave it in place, until the vibration disappears (you will feel it easily). With the other hand, you keep in contact with the body of the client.
Customers who bought this product also bought:
No customer reviews for the moment.