Pitch I AM
We are all one. This tune "I AM" helps you realize that you're in love, in universal fraternity, in the awareness, not only around, but also in you.
Security policy
(edit with the Customer Reassurance module)
48H delivery
Your order is prepared and delivered to you within 48 hours
Return
14 days to exercise your right of withdrawal
Customer service
The customer service is at your disposal from Monday to Friday from 9am to 6pm
Use the tune "I AM"
Take the tuning fork by the stem, gently tap the rubber or your knee and near the ears. A beautiful vibration sustained is created that is excellent for deep relaxation. Use this range with positive sentences such as :
"Here and now, I decide to be happy permanently and unconditionally, I live my life in Love and positivism"
Maintain a firm contact and leave in place until the vibration disappears. With the other hand, keep contact with the client's body.
"I AM" - I am what I am
Moses said to the Lord (1*): I'm going to find the sons of Israel and I say to them: The Elohim (1*) your father has sent me to you. But if they say to me : What is his name ? That say to them ?
Then the lord said to Moses : I am that I am Ehyeh asher Ehyeh (The Bible, Exodus 3,13-14 (a)
I am the Alpha and the Omega, the beginning and the ending, saith the Lord, which IS, and WHICH WAS, and WHICH IS. We are ONE and all the rest is only illusion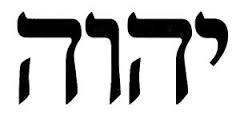 The only way to change humanity, it is to love her far more than his neighbor. It is loving the black more than the white when it is white. It is love heterosexuals more than homosexuals, when it is homosexual. It is love, the Tutsi more than the Hutus when one is a Hutu. It is to love the people of another religion more than the people of siena. You have all, one day, been proud to belong to your ethnic group, your region, proud to be French or japanese or canadian, and proud to feel human. It is normal, it is the evolution of each, but it must be overcome and this takes time.
Go to concepts higher. Give up this love separator, which is based on discrimination, between one village and another, between one country and another, between one planet and another, up to a universal love that encompasses everything.
Exceed completely the racism. The exceed, it is that you do not even see the colors...
Erase the discrimination. The clear it is no longer see the physical differences, differences in behavior, sex differences.
Do not limit yourself and say to yourself: what I want to see, it is another consciousness that is communicating with my consciousness. Racism, lack of love, discrimination, give limits, deprives us of the communication with so many consciences. And each time we limit ourselves, we deprive ourselves!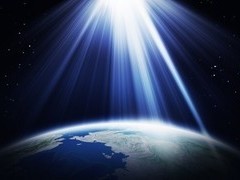 Might want to love those that you do not know, and which are extraordinary, do not put more of a barrier to the chance that you may have to meet.
Remove the hate primary, pull the nose of your culture, have a look... each time you want to hate, step back, you will discover the love.
This is love... It is to communicate. Not make love but to be love, to love her far more than his neighbour, and as oneself. In fact, it is in a bath of love and consciousness, and some would like to separate, cut off, alienating, seeing blacks, whites, yellows...
Do not cut yourself! You are in love, and in the universal brotherhood, and in the consciousness, not only around, but also you... take a Look, feel what you made up and that is you. We are one, we are in a bath of love. We are one and there is no separation, except those we make ourselves and that we are moving away from each other.
We are ONE and all the rest is only an illusion, The Maitreya

1*In the Bible the original Hebrew the two names that surface most frequently are Elohim (2.312 times) and Yahweh (6.499 time). But, it is not that these two names there, there are still other, like for examples: Adonai, El-Shaddai, El-Elyon, El-King, El-Bethel, etc
Once again, the word "God" in whose name the Church's colonizing claims to speak, this word itself does not exist in the "real" Bible, the Torah, Bible, and original... to the extent that it is she who explains basically the origin of our humanity ! http://www.chretien.at/
Customers who bought this product also bought:
No customer reviews for the moment.